Who are the top ten left-footed Liverpool players in history? We have so many options, from John Barnes to Mohamed Salah!
There's something special about seeing a player with a lethal left foot.
For whatever reason, seeing a player shoot the ball into the net with his left peg has a different impact. Liverpool has produced some of the game's most majestic and mesmerizing left-footed players.
But who are the Reds' top ten best left-footed players in franchise history?
10. Patrik Berger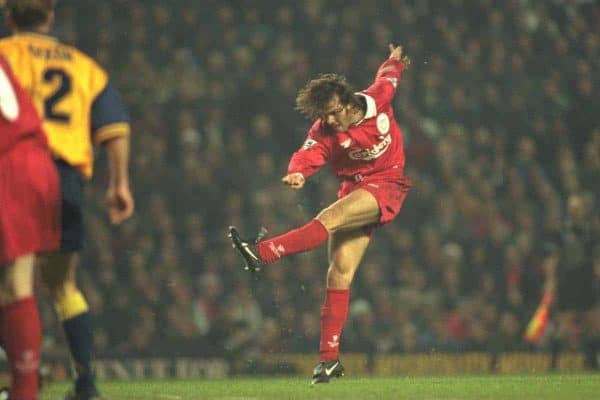 Berger, an attacking midfielder, made an immediate impact after joining Liverpool in 1996, and his long-range left-footed efforts were spectacular.
His first goal was a foreshadowing of things to come. Berger came off the bench as a half-time substitute in a scoreless game against Leicester. He opened his account ten minutes later with an excellent left-footed strike in front of the Kop. With a single touch, bang.
9. Fabio Aurelio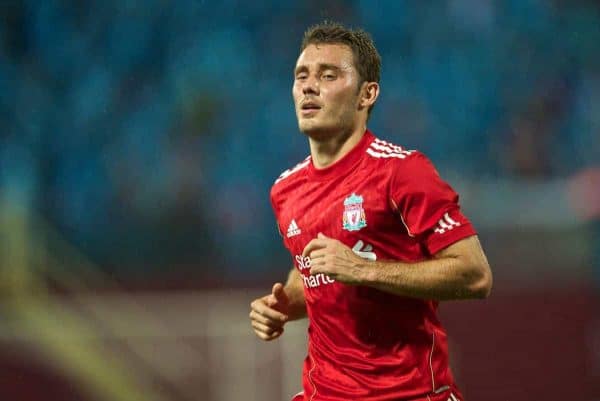 Without a doubt, one of the sweetest left feet in recent Liverpool history. Aurelio was a talented left-back whose career with the Reds was cut short by injuries.
His most memorable goals came in a 4-1 thrashing of Manchester United in 2009, and in the Champions League against Chelsea.
8. Daniel Sturridge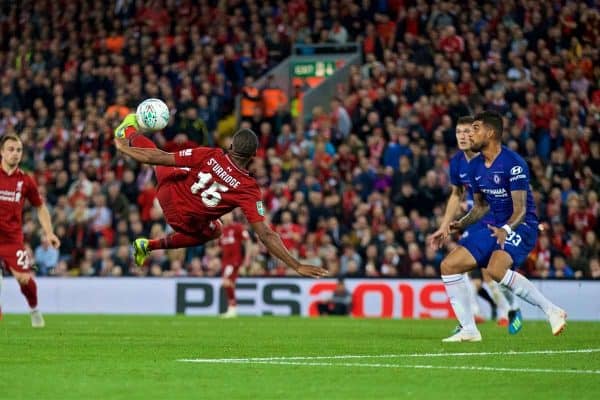 Sturridge was a world-class goalscorer, but if he hadn't been injured, he could have gone down as one of Liverpool's and England's all-time great strikers.
He was able to score a variety of goals with his left foot and generate impressive power on his shots with little back-lift. His long-range chipped effort against West Brom in October 2013 exemplified his class.
7. John Arne Riise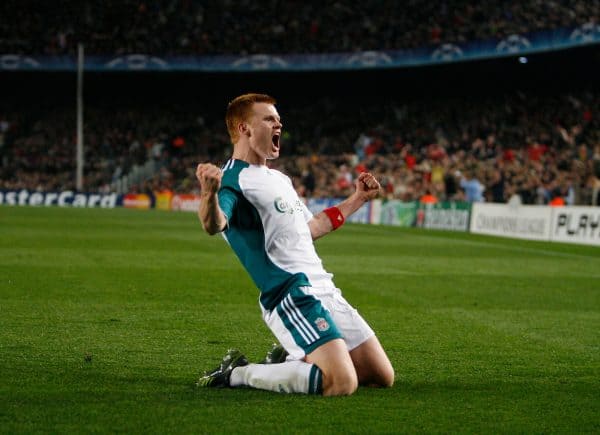 When many Liverpool fans think of left feet, they think of Riise.
The power the Norwegian could generate in his shots was simply unique for a left-back who could also operate further forward. To put it another way, you didn't want to be in the way of Riise's free-kick.
6. Steve Heighway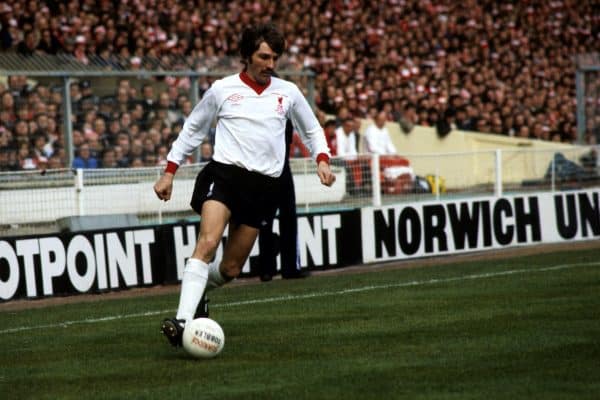 Heighway was a two-footer, but his left was good enough to earn a spot on this list.
He wasn't naturally left-handed, but he didn't need to distinguish between the two feet when crossing, dribbling, or shooting. An all-time great with a fantastic left foot.
5. Alan Kennedy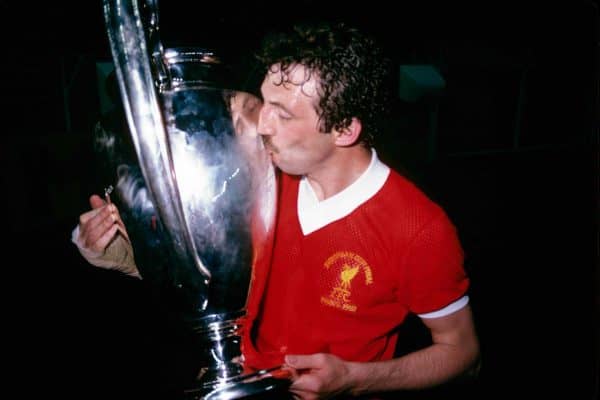 Kennedy appeared in over 350 games, mostly in the first half of the decade, as an attacking left-back.
His most famous moment was scoring the game-winning penalty in the European Cup final in 1984, but he also scored the game-winning goal in 1981 final.
He has been quoted as saying that he only uses his right foot for standing!
4. Ray Kennedy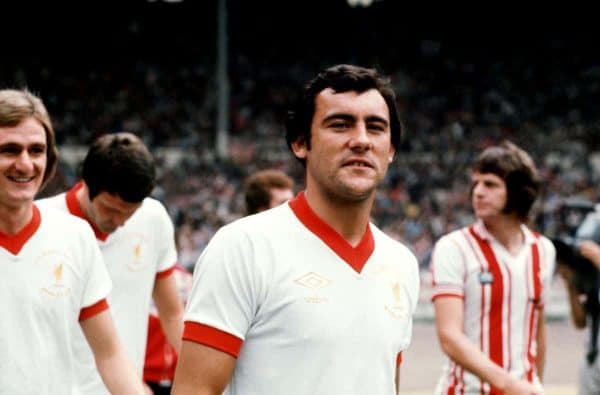 Kennedy was a revelation on the left after being signed from Arsenal as a striker. He played nearly 400 games for the Reds, winning five titles, three European Cups, and a UEFA Cup.
With his trusty left boot, he scored 72 goals and assisted on 55 others. A genuine club legend.
3. Robbie Fowler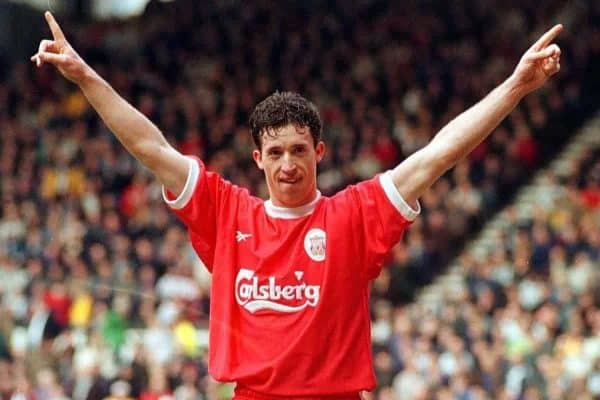 Toxteth-born Fowler, one of Liverpool's all-time great goal scorers, is without a doubt one of the club's most iconic marksmen.
He would go on to score 183 goals in 369 appearances for the Reds over two spells, 105 of which came with his left foot.
2. Mohamed Salah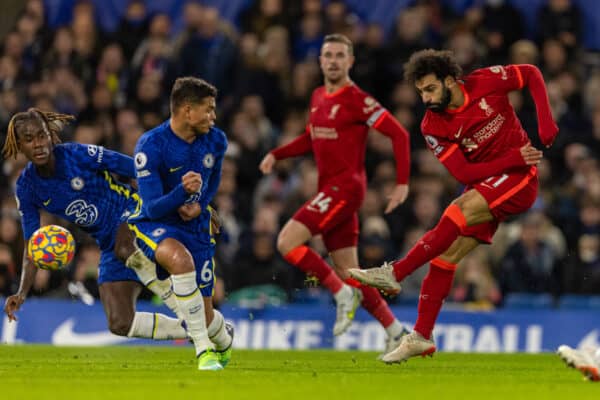 The Egyptian ruler. Salah arrived at Liverpool from Roma in the summer of 2017, and no one could have predicted he would have the career he has had so far.
A one-of-a-kind talent with a mind-boggling goal total. His thunderbolt against Chelsea in 2019 told you everything you needed to know about his left foot's abilities.
1. John Barnes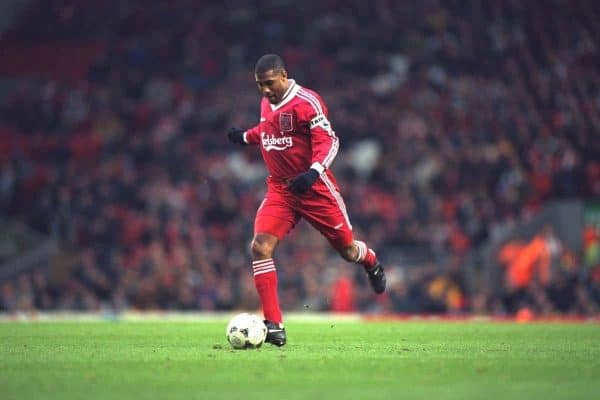 It could only be 'Digger.' Barnes was a magnificent player, an unstoppable forward in his prime with a frighteningly good left foot.
With the Reds, he won two league titles, two FA Cups, and one League Cup.