Frenkie de Jong admits to clashing with Barcelona over a move to Manchester United.
The summer transfer business at Manchester United revolved around Barcelona midfielder Frenkie de Jong.
And this proved to be a problem, considering Frenkie de Jong had no intention of leaving Barcelona.
United's persistence in attempting to sign De Jong made everyone wonder if the midfielder had privately indicated his desire to join the club. This did not appear to be the case.
After a brief pursuit of Adrien Rabiot, the Red Devils abandoned their pursuit of De Jong in mid-August, instead signing Casemiro.
De Jong acknowledges clashes with Barcelona.
The potential move for De Jong stemmed from Barcelona's desire to sell in order to balance the books.
Despite The Athletic reporting that Manchester United agreed to a fee with Barcelona in July worth £63 million, the Dutchman dug in his heels.
According to The Mirror, De Jong admitted to clashing with Barcelona over his future during a press conference on international duty with the Netherlands.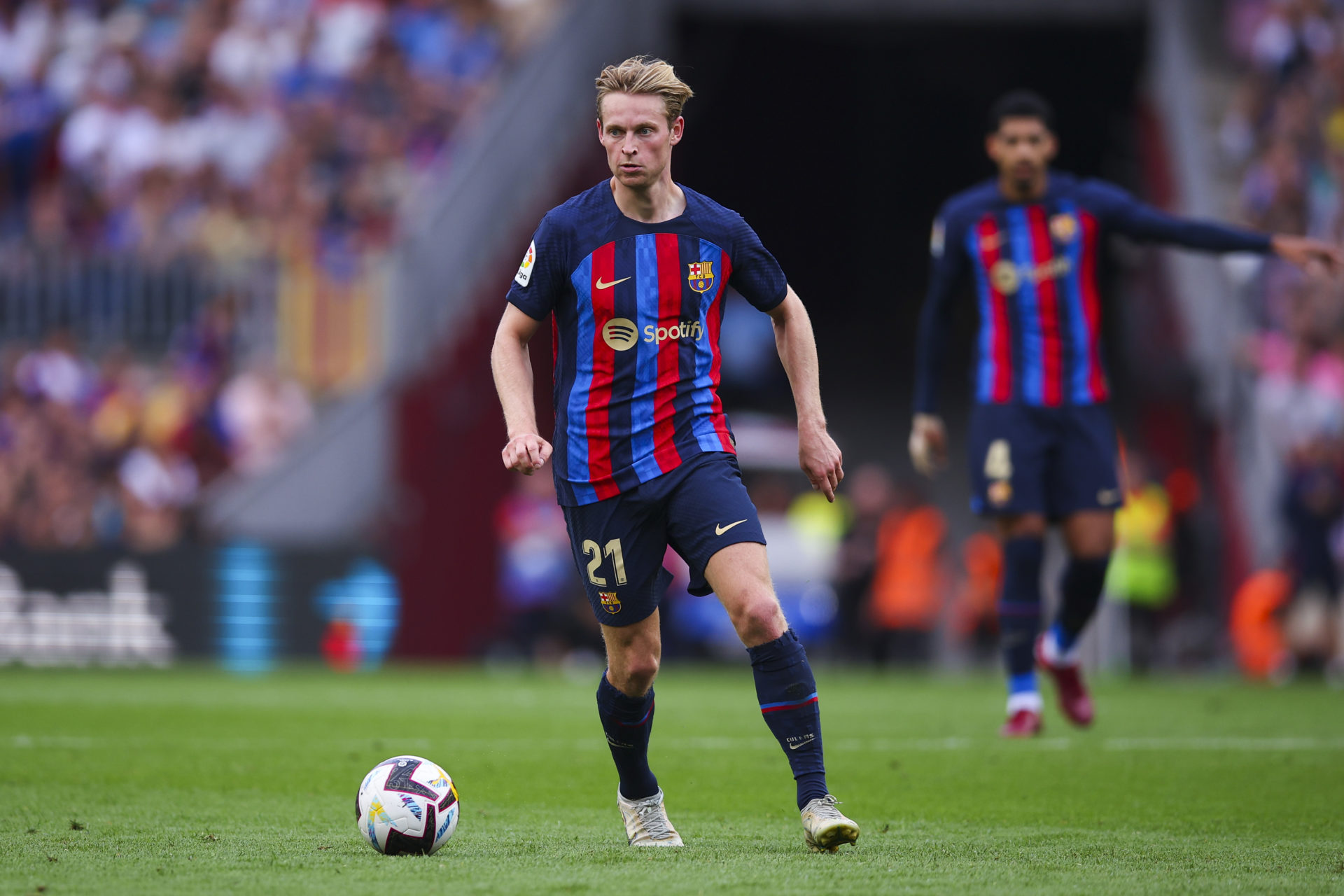 "I always wanted to stay in Barcelona, and that's why I stayed calm in the summer," he explained.
I can't reveal too many details. But, look, the club has its own ideas, and I have mine as well, and these sometimes clash. However, at the end of the day
De Jong has struggled to establish himself as a regular starter for Barcelona, appearing in three of six La Liga games and one of two Champions League matches.
He hasn't been completely shut out, and time will tell whether he regrets not rejoining Erik ten Hag at Manchester United, with whom he previously worked at Ajax.
United will almost certainly not return for him now. De Jong will live with the consequences of his decision to remain put. He doesn't seem to regret it, and he believes in his ability to succeed. Now all he has to do is prove to the world that he was correct.